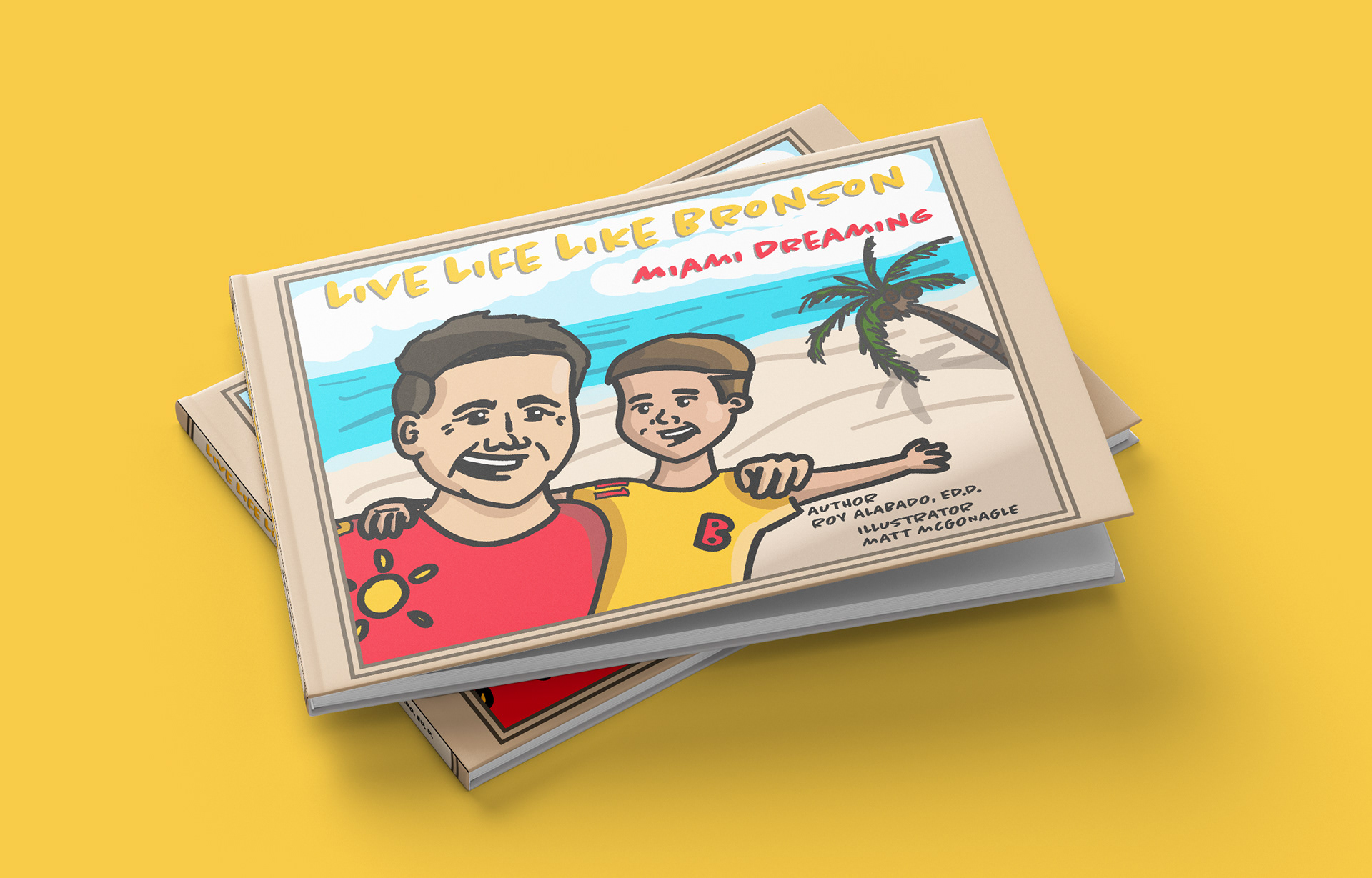 Dr. Roy Alabado's Live Life Like Bronson is a series of children's books that follows Bronson and his Dad as they travel the world and experience the struggles of childhood and single parenting.  
Miami Dreaming follows the two as they fly to the hot spot for fun, Miami, and learn the food and culture, but also experience their own troubles along the way.  

As the illustrator, I went for a simple, cartoony look in every aspect of the book. I wanted the colors to be vibrant and energetic to entice the children and adults reading.